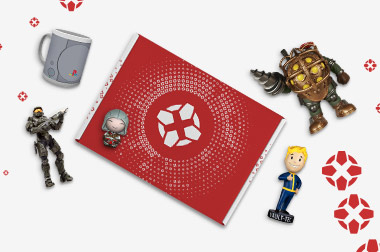 IGN Box, powered by My Geek Box
The Big Boss of subscription boxes has arrived! The IGN Box is a monthly mystery box designed specifically for people who love games, films and TV.
With the help of IGN, we've picked an epic assortment of 5-7 officially licensed items from today's biggest and best releases.
What's more, each box is packed with $50 worth of gear, so it's great value, from only $28.99.
Exclusive FREE worldwide shipping on all IGN My Geek Boxes!
Items may differ to those pictured
GET YOUR IGN BOX!
SUPERHEROES!
With Black Panther, Infinity War, and Deadpool 2 already dominating the box office and The Incredibles 2 and Antman and The Wasp en route, we're celebrating your favourite heroes with their very own themed box.
This box contains five items bringing together some of the most popular characters in superhero pop culture such as Black Panther, Batman, Avengers and Justice League. Plus, this month's exclusive IGN t-shirt gives a nod to a certain patriotic hero.
Shop Now!
IGN UNBOXING!
Check out the latest unboxing video all the way from IGN! Just a little insight into what items you can expect!
Get yours today!