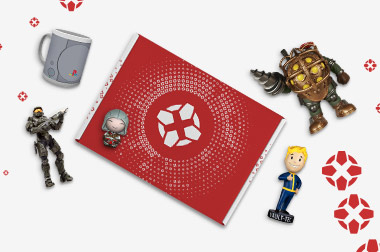 IGN Box, powered by My Geek Box
The Big Boss of subscription boxes has arrived! The IGN Box is a monthly mystery box designed specifically for people who love games, films and TV.
With the help of IGN, we've picked an epic assortment of 5-7 officially licensed items from today's biggest and best releases.
What's more, each box is packed with $50 worth of gear, so it's great value, from only $28.99.
Exclusive FREE worldwide shipping on all IGN My Geek Boxes!
Items may differ to those pictured
GET YOUR IGN BOX!
SIDEKICKS! SOLD OUT
While BB-8 has Rey, Pikachu has Ash, Harley Quinn has Joker and Tails has Sonic, this box has 5 items celebrating some of the best unsung heroes from games, film and comics and includes an exclusive IGN t-shirt!
Unfortunately IGN Sidekicks box has sold out! But don't worry you can check out all of our past boxes here and pre-order for next month's box, the theme will be announced soon!
Shop Now!
IGN UNBOXING!
Check out the latest unboxing video all the way from IGN! Just a little insight into what items you can expect!
Get yours today!